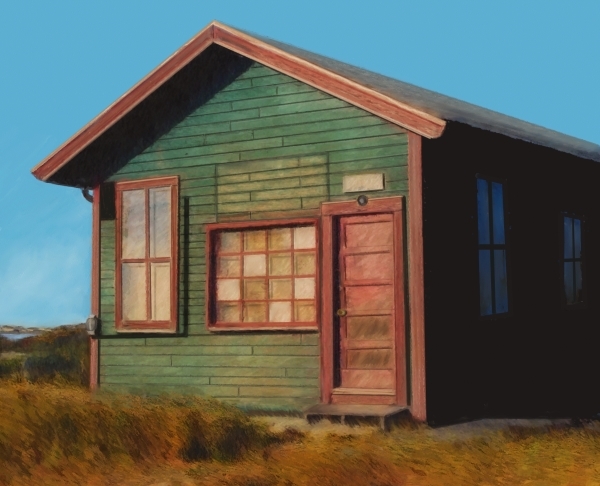 North Truro Railway Station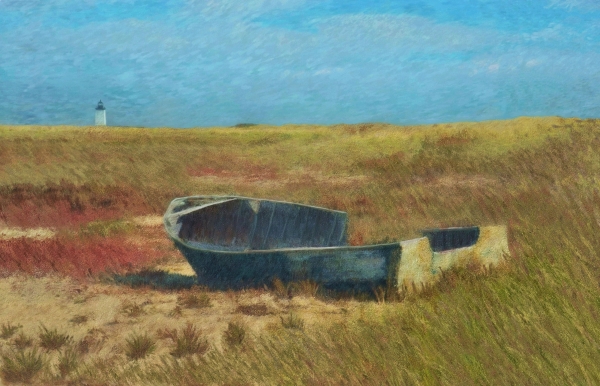 Horizon of Hope, Provincetown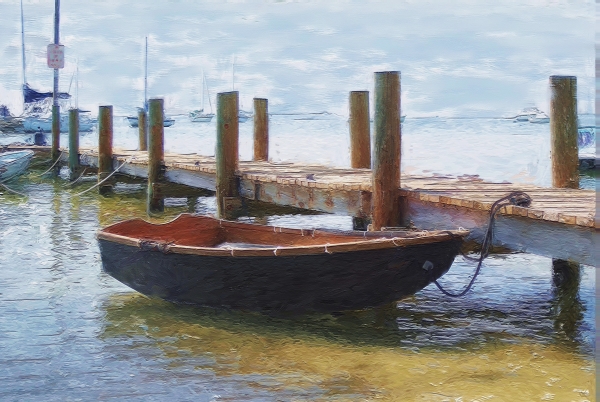 The Conservative, North Truro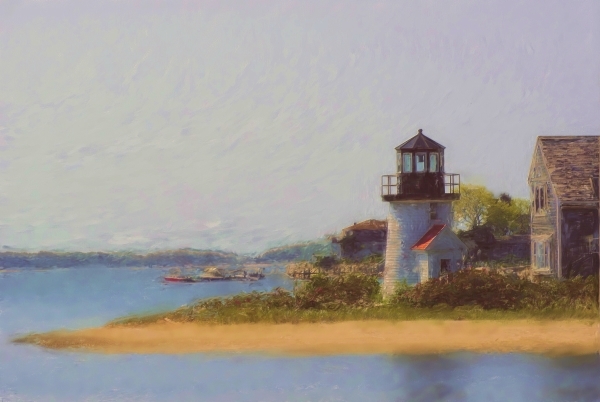 Lewis Bay, Hyannis
Samuel Close brings a contemporary perspective to his paintings by infusing traditional acrylic palettes with trending colors. This combination brings a strong, fresh visual impact to his subject matter and quality of work guided by his artistic sense of mood, style, composition and light. Samuel strives to create works of value as measured by the enjoyment of the collector as his works continue to tangibly appreciate in value.
First coming to the Outer Cape in the early 1970's, Samuel soon became a regular visitor to the art galleries throughout Provincetown and an enthusiastic collector of local artists' work. Then concluding his formal studies at the Passaic School of Architectural Design, Samuel found his personal artistic encouragement on Provincetown's original Whaler's Wharf in the multi dimensional wood carvings of a local artisan. Enrolling to study this European art form at the New School in NYC, Samuel incorporated his carvings into the re-creation of period furniture.
First incorporating enamel paints and gold leaf gilding into his carvings, Samuel's work evolved to representational waterscapes, landscapes and architecturally oriented paintings using acrylics on fine art papers favoring the medium's versatility. Samuel's work is now defined as Impressionistic Realism, often intermixing opague and translucent techniques guided by the style of American Impressionists and the collective work of artists he has collected. Today, Samuel's preference remains acrylic paints but now selects canvas waterboard as his principal substrate providing him what he feels to be a uniquely malleable surface upon which the fusion of his combined work methods are ideally suited. This has also proven to be an excellent base for the reproduction of his work as limited edition giclee fine art prints on canvas or fine art papers which continue to gain in popularity amongst collectors.
Samuel's work is represented by the Kennedy Studio's of Provincetown, Chatham, Martha's Vineyard and Sarasota Florida, and the Island Art Gallery of Martha's Vineyard MA. His portfolio work can be viewed at www.samuelclose.com.