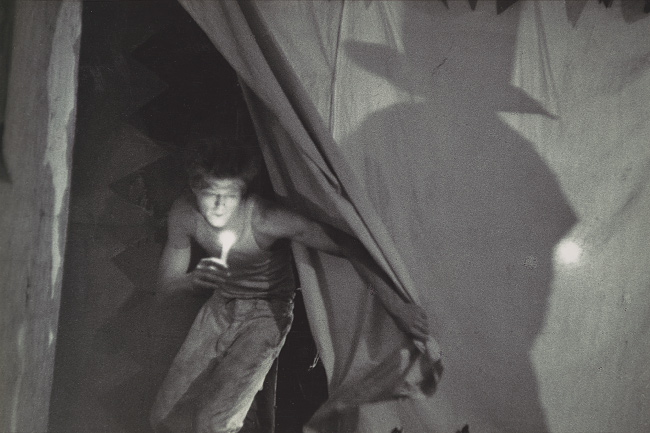 Red Grooms' The Burning Building, 1960
Gelatin silver print; 7 5/16 x 11 in. (18.6 x 28 cm)
© John Cohen

Cohen's evocative photograph shows the artist Red Grooms in performance at his Lower East Side studio, which he dubbed the Delancey Street Museum. Unlike the cacophonous multimedia Happenings being staged by colleague Allan Kaprow and others, Grooms' productions discouraged audience participation and were precisely scripted. The Burning Building grew out of a performance in Provincetown, Massachusetts, entitled A Play Called Fire, in which Grooms painted a picture before an audience for twenty-five minutes.
[http://www.metmuseum.org/]