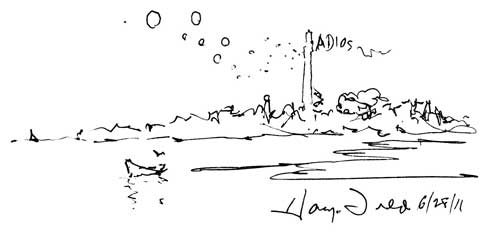 Dear friends and family,
It is with profound sadness that we share the news of our father's passing. At 10:00 pm on July 24, 2011, Harvey John Dodd died peacefully with his two daughters and closest friend beside him. He had endured a long stay at Brigham and Women's Hospital in Boston following heart surgery in late June.

He leaves behind his daughters, Juliana and Alexandra, sister Nancy, brother-in-law Terry, brother Richard, grandsons Oscar, James and Joseph and granddaughter Leni. Harvey will also be missed by his loving nieces and nephews and many wonderful friends. His dearest friend Bobby Blinn was alongside us in his final hours. Among the countless friends and extended family that we would like to recognize, we include the O'Haras. To the O'Haras, including Jim and Liz who are gone but lovingly remembered, we extend our deepest gratitude and love -- for their generosity and support, and for making our father a part of their remarkable family all these years.

Last night, my sister and I lost a devoted father. To us, he was magic -- a source of unconditional love and lifelong inspiration. His wisdom, humour, intellect, creativity, and joyful spirit can never be replaced in our lives. There is emptiness now where unfailing love and a lifetime of laughter once was.

The larger community -- those who knew him as an artist, a thinker and free spirit, and all those whose lives he touched as he adventured through life -- will no doubt acknowledge the legacy he leaves behind as a man of great vision, great hope and a true citizen of the world.

With gratitude for Harvey's life, his gifts, and the many blessings he bestowed on us,

Juliana and Alexandra
July 25, 2011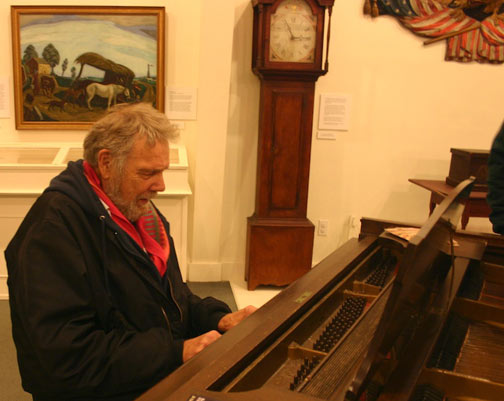 Harvey Dodd playing piano at the Monument Lighting celebration, November 2007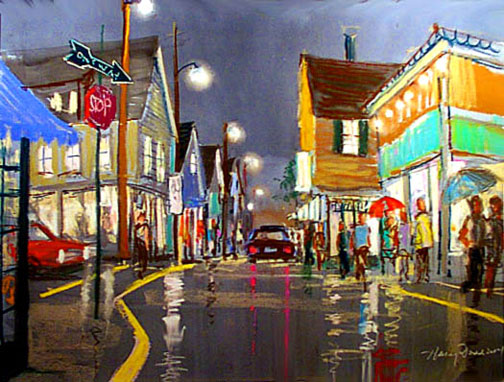 This marks my 50th year painting Provincetown, an anniversary that the PAAM marked with retrospective in June.
After 38 years the Harvey Dodd Gallery in the East End, the exclusive venue for my work, will not be reopening. It was the oldest gallery in town. Until further notice, collectors and others, please email me (harveydodd@capecod.net) to view my recent works.
-- Harvey Dodd
"Harvey Dodd, a Provincetown institution since 1959, surprses us each year with fresh expressions of his seemingly boundless vision. He's among Cape Cod's primier watercolorists, working entirely from his imagination. His pastels and oils are remarkable as well. His compositional skill is reinforced with a background in abstraction resulting in a departure from the ordinary that is, at once, evocative, alive, imaginative, innovative and fresh." -- Provincetown Art Guide
hdodd@capecod.net