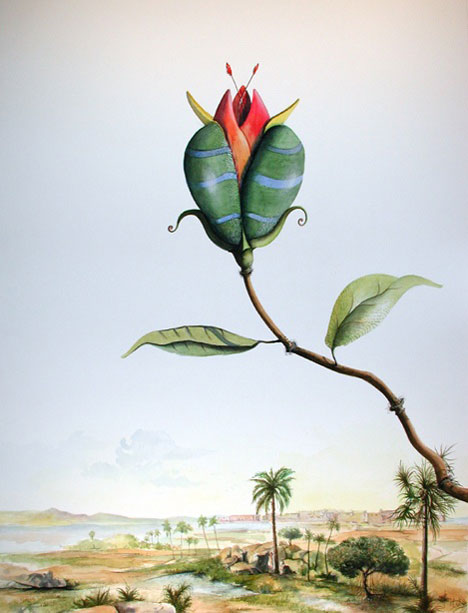 "Cuore Fiammante" watercolor
Born in Northern Italy, Vico Fabbris was surrounded by art that influenced and inspired him. From an early age he copied works by Leonardo, Raphael, and Caravaggio knowing that art would always be a part of his life. After moving to Florence, he became a Maestro d'Arte completing a MFA painting curriculum at the Accademia di Belle Arti. Currently, Vico teaches painting and drawing at the New England School of Art and Design/Suffolk University in Boston and continues spending summers in Florence.
Vico's watercolor and oil paintings are part of a series titled Botanical Unknown, that make up an elaborate project exploring the natural world of plants reminiscent of real Botanicals. The paintings are facsimiles of extinct plants that never really existed whose intention is to create a convincing fiction. The series started while thinking about the negative environmental impact on nature and the plants that may have become extinct. Therefore, Vico started inventing possible extinct plants, then invented a whole botanical history and legend--often writing, in Italian, the explanatory text directly on the work. Painting and writing about the plants made them visually real. With contemporary language, he challenges our knowledge about what is real in nature, science, history, and more importantly, confronts man's impact on nature.
Included among Vico Fabbris' accomplishments: a major one-person show at Forum Gallery in Los Angeles; invited to the De Cordova Annual Exhibition; a two-time recipient of the Massachusetts Cultural Council Grant in painting; twice finalist of the Blanche Coleman Award; selected by Beth Venn of the Whitney Museum for the Northeast catalogue of New American Painting and commissioned to do a lithograph for Muka 366/2000 Auckland, New Zealand Print Project. His work has been exhibited in the "botanica" traveling exhibition at the Cape Museum of Fine Arts; "Arte in Orto" Giardino Botanico, Florence, Italy; Gurari Collections on Beacon Hill; Rice Polak Gallery, Provincetown ; the Reef Gallery Key Largo, Florida; Clark Gallery Lincoln and at Forum Gallery in New York and Los Angeles. He's in the collection of Fidelity Investments, DeCordova Museum, Arkansas Art Center, and the Provincetown Art Association & Museum.
Articles on his work have appeared in the Boston Globe, The Nation, Art New England, artsMEDIA, and featured on HGTV Network. Vico is currently Master Lecturer at the New England School of Art and Design at Suffolk University, Boston where he has enjoyed teaching drawing and painting since 1995.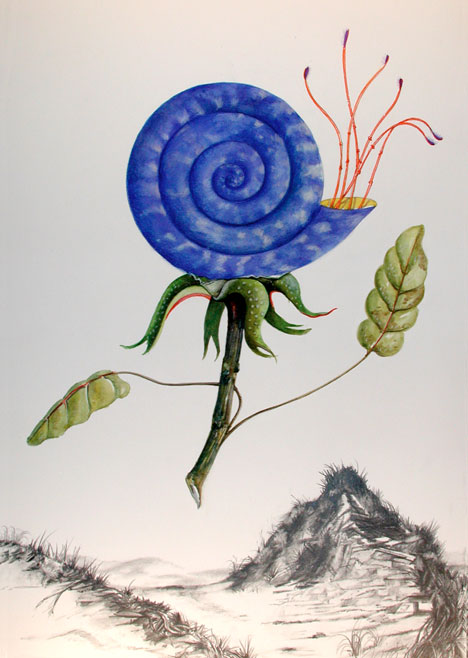 "Nautilusitum" watercolor and graphite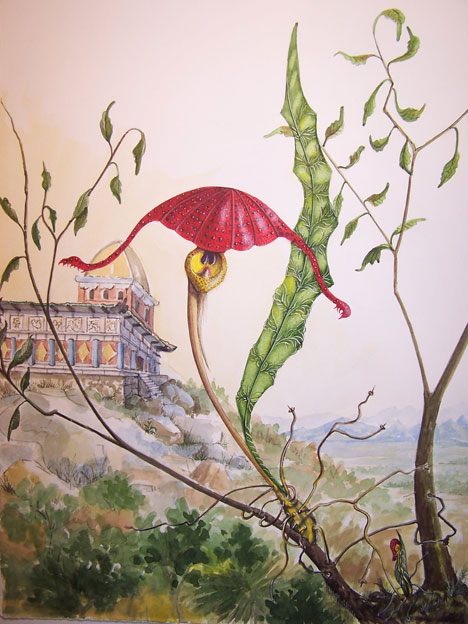 "Orkidea Asiatica" watercolor