Kim Victoria Kettler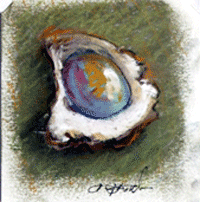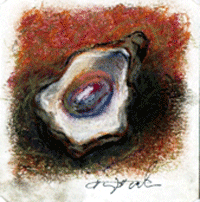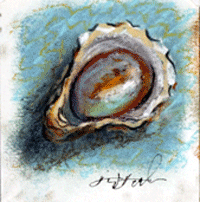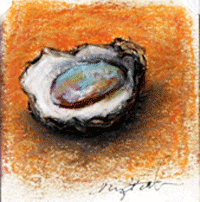 Artist's Statement
I find oysters and their habitat an endless source of inspiration. Shellfish, with their hard, impenetrable shell and soft, vulnerable flesh are abstracts as well as real life objects which bring to mind the fragrant pleasures of a beautiful place.
Metaphors and mythology infuse this Wellfleet symbol with a richness like no other. Like finding precious pearls encased in lowly bottom-dwellers, it is possible to imagine extracting pearls of wisdom from otherwise messy situations. Not to forget, the promise of love inflamed by the aphrodisiacal powers of legendary oysters cannot be lightly dismissed.
And so I pay homage to creatures of beauty, of inspiration, and of sustenance.
- Kim Victoria Kettler
Represented by Addison Art Gallery, 43 S. Orleans Rd, Box 2756, Orleans MA 02653, tel. 508-255-6200
www.addisorart.com
artist tel. 508-349-7343
kimvictoria@hotmail.com