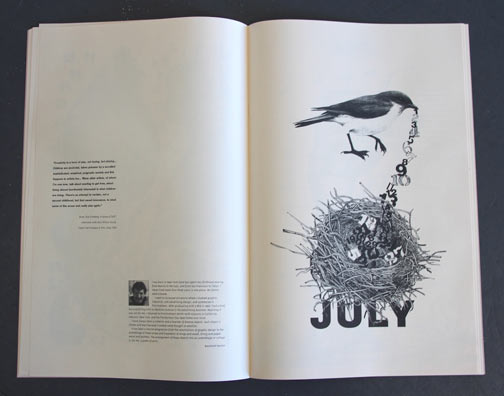 Jim Forsberg 1992 Calendar Project: July, art by Raymond Keyton
"I was born in New York State but spent my childhood moving from Manila to the Fujis, and from San Francisco to Tokyo. I never lived more than three years in one place. My family were nomads.
I went to Syracuse University where I studied graphic, industrial and advertising design, and summered in Provincetown. After graduating with a BFA in 1966 I had a brief but unfulfilling stint on Madison Avenue in the advertising business. Realizing it was not for me, I returned to Provincetown which--with sojourns in California, Lebanon, New York, and the Florida Keys--has been home ever since.
I have always been a collector and a hoarder of diverse objects. Each object is chosen and kept because it evokes some thought or emotion.
I has been a natural progression from the constrictions of graphic design to the assemblage of these scraps and fragments of wings and wood, string and paper, metal and feather. The arrangement of these objects into an assemblage or collage is, for me, a poem of sorts."
-- Rayomd Keyton, Provincetown, 1992
[more about Forsberg Calendar here...]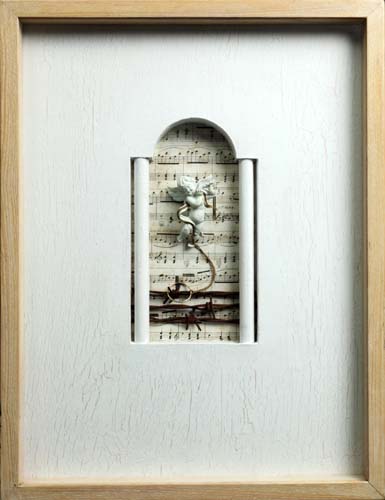 Ray Keyton, Retrieving Halos, 1990
mixed media construction, 21 x 16 x 2.5"
[PAAM's 2009 Fall Consignment Auction]