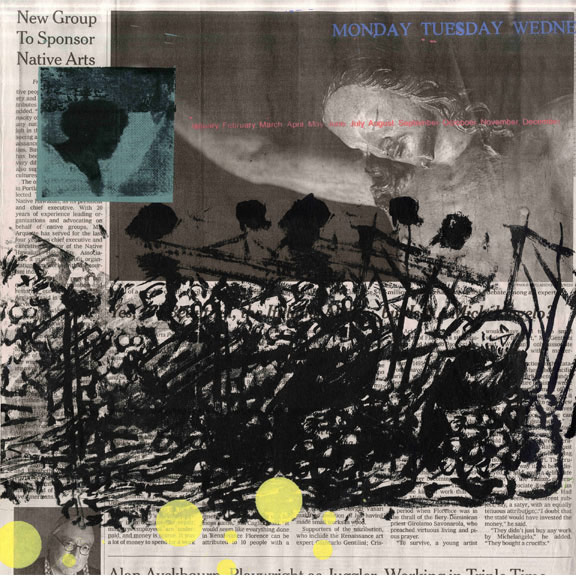 For the past 20 years, the newspaper has played a significant part in
the shaping of Bill Liebeskind's work. The automatic figuration, the
graphic excitement, as well as the juxtaposition of disparate stories
within its pages serves as a departure point for Liebeskind's work.
Mr. Liebeskind is the creator of The Gift Project, a forum for sharing art
in a non-commercial way. You can learn more about The Gift Project by
going to http://www.thegiftproject.net.
Mr. Liebeskind summers in Wellfleet and lives in New York where he teaches art in public school in Harlem.