Born yesterday. 12 February 2009, 12:45 am. 7 lbs 15 oz 20 inches long. Everyone healthy, happy and recovering.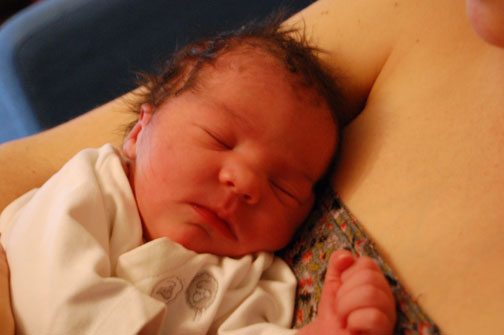 . . . . . .
"I have always expressed my experience through a variety of visual means, but it wasn't until my first winter in Provincetown (1989-90) that I completely concentrated on painting.
My process of painting involves improvisation, struggle, deconstruction and laughter. This same process mirrors my life here in this beautiful, chaotic place at the end of our world. No matter where I may go from here I will always consider myself a Provincetown artist because it is here that I first found my visual voice speaking loudly."
M.P. Landis
----
[from catalog published by Provincetown Art Association and Museum, 1995]