Elizabeth Lazeren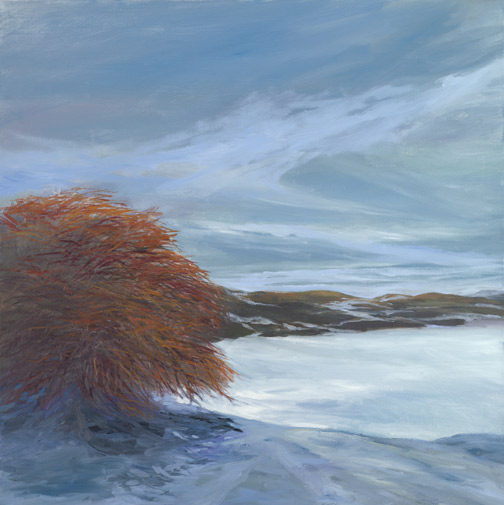 Who is this Artist?

At an age 8 I began drawing and painting at the Wadsworth Atheneum in Hartford, CT on Saturday mornings. Those 2 hour classes quickly became the highlight of my week. One of my parents would drive me into the "city" and let me off in front of the museum and then leave. Soon it wasn't long before I devised my first "parent scam." I told them how impressed the instructor was with my talented classmates. The instructor decided we should receive a longer lesson, and not to pick me up until 1 hour later than usual (not quite true). I then spent that extra hour wandering the museum and looking at all those fascinating paintings, gazing at certain pieces over and over again. I now know that I was studying them even though then, they were my imaginary world. That's when I fell "in love" and never looked back. Today I spend time between a studio in Hartford, CT and a one in Truro, MA. The Hartford space is in a former Underwood typewriter factory. I started coming to the Cape at five to fish and clam with my father. My mother lived here for many years and so this island became my second home.

When I'm painting, I am fully energized and my goal is to build a visual dictionary on the canvas. The process is a journey of choices. Often they are made quickly, somehow "knowing" which notes come next. I look at my content and ask questions about "why am I doing this?" Am I constructing a landscape that has clarity of location, time and mood? Am I using my memory, experience, research and imagination but not getting stuck in one or another? As I work, I choose elements of painting that will help me reach a goal of connecting, whether through strong use of diagonals, tonal color or quiet lines. My subject matter is where the ocean and earth meet the sky. It is about nature and seclusion. It is about the mysterious, vast and distant horizon, which might disappear or change dramatically in a moment. This "spit of sand" is a symphony of places and moods. I am drawn to it in every season but more so in the fall and winter. And this is where the paradoxes come into play. There are moments of full fury and peaceful loneliness, sunlit sea and foggy confusion. I describe it as a concert of contrasts.

My passion is looking forward to the solitude, production and discipline of painting. The challenge of making my personal statement as clear and simple as I can is an overriding factor. When I understand myself and know my subject well, my personal response is in the painting. Making art is a passion and a curse. There is so much to learn and so little time; so much to do and so many ways to do it. The process brings frustration, regret, joy, anger, doubt and awe. But it is all worth it. The curve of a shoulder or the edge of a wave can be painted a thousand different times, by a thousand different artists........in sheer perfection. This artist's name is Elizabeth Lazeren.
Represented by Thanassi Art Gallery, 234 Commercial Street, Provincetown, MA 02657.
508 487-0233, thanassi234@yahoo.com
artist phone: 860 214-2817
artist email: scoutout5@coomcast.net