Olga Sears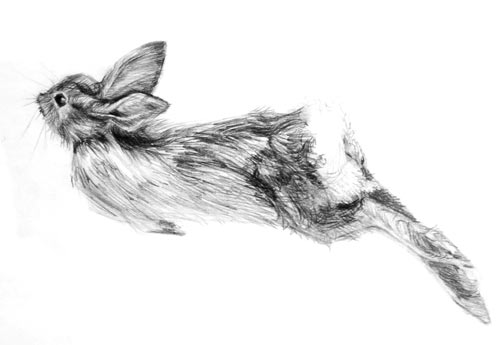 Olga Sears, Rabbit, graphite drawing
OLGA SEARS was born on August 6, 1906 in Framingham, Massachusetts, the daughter of a shoemaker.
At age 22, Sears was attending night school at the New England School of Design, and working as a silkscreen artist during the day. At age 25, she attended night classes at the Museum of Fine Arts School in Boston, earning money by posing for portrait and sculpture classes. Sears took private lessons from Charles H. Woodbury starting in 1939, and in 1940 she went to Monhegan Island, Maine for the first time and studied with Margaret Jordan Patterson. She also studied with George Demetrios in Gloucester, Massachusetts.
Parallel to her working and studying as an artist, she taught art beginning in 1939, when she took positions at Dana Hall and Pine Manor School, teaching at Saint Mary's in Littleton, New Hampshire after World War II, and teaching summer classes at the Museum of Fine Arts School. Beginning in 1949, she also taught at the Vesper George School of Art.
Early in 1931 when working as a display artist at the Jordan Marsh Company she began designing Christmas Cards and making woodblock prints for a card shop in Hyannis, Massachusetts.
After World War II she began exploring abstract painting, and exhibited frequently at the Rockport Art Association, maintaining a studio in Rockport for a long time.
Source: James R. Bakker Antiques, Inc.