Kathryn Lee Smith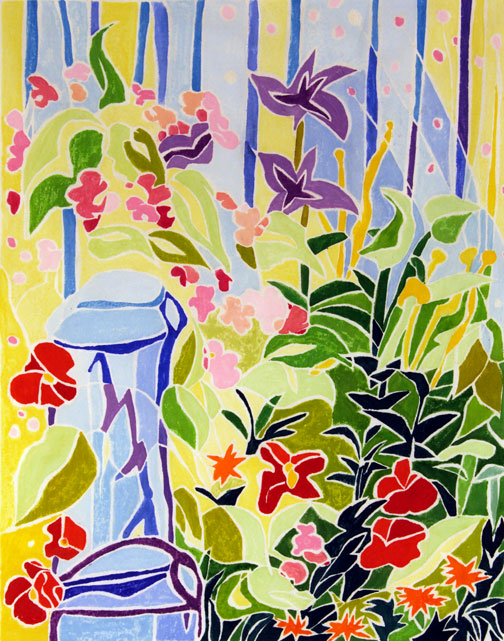 Kathryn Lee Smith, Commercial Street Garden #4, 1988, white-line print
KATHRYN LEE SMITH
White-Line Woodblock Prints

Provincetown Printmaker Kathryn Lee Smith has been making single-block unique color prints in the white-line tradition since 1981. Smith learned the method of printmaking which was developed in Provincetown in 1915, from her grandmother, artist Ferol Sibley Warthen, a student of Blanche Lazzell's, when she was four years old.

In 1981 Smith turned from her previous work in painting and lithography to focus on developing the white-line print. Since then she has continued to make and sell her own work, as well as lecturing extensively about this historical art form, and has spent the past 25 years teaching many students how to make prints in this manner.

Invited to Japan in 2003 by LamiaInk! Smith was asked to bring her knowledge of this American form of printmaking to Japanese artists in Kami Gori, Japan, and to exhibit her work in an exhibition of American and Japanese artists there.

Showing nationally and internationally, with her works in private, museum and corporate collections worldwide, Smith will hold her first solo museum exhibition at the New Bedford Museum of Art from June 6 through September 11, 2008.

The Provincetown Print is a single-block method of color printmaking which combiles aspects of both painting and printmaking. Each unique print is executed one at a time. "Editions" are small, with each print allowing for differences in coloration and effect. Smith's work within the genre has remained at the top of her field for her technical knowledge of this historical art form, combined with her contemporary imagery.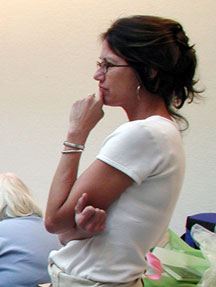 Kathryn Lee Smith.
Photo Jim Zimmerman