Myron Stout
(Born 1908 in Denton, Texas, died 1987 in Provincetown, MA)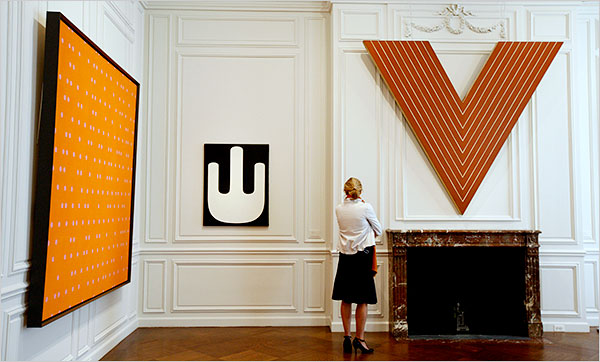 Robert and Ethel Scull: Portrait of a Collection. Art by, from left, Larry Poons, Myron Stout and Frank Stella at Acquavella Galleries. NY Times Art Review, Appetite for New and Next New by Roberta Smith. Photo: Ruth Fremson/The New York Times.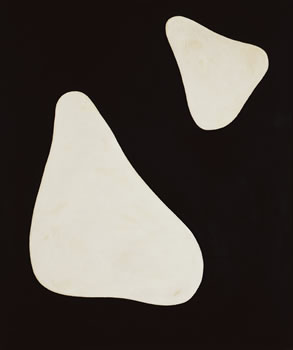 Myron Stout, Untitled #5, 1955, oil on canvas, 36"x30
Minimalist painter, Myron Stout is best known for his "black and white" period. He has also done landscapes, abstracts, and drawings in pencil. Stout who died in 1987 was the subject of a major retrospective at the Whitney Museum of American Art in 1980.
Myron Stout spent much of his career in Provincetown.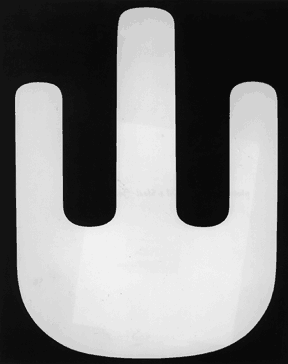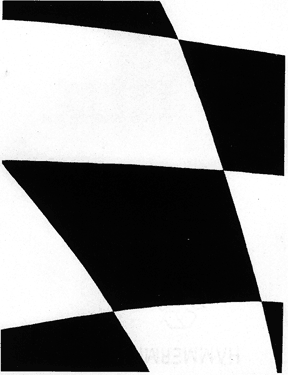 Archives of American Art Oral History Interview with Myron Stout in Provincetown, Mass. Interviewer: Robert Brown. March 26, 1984 - October 3, 1984.
NY Times: Review/Art; Works of Myron Stout, Standing on Their Own by Michael Brenson